Precision Suspension Bush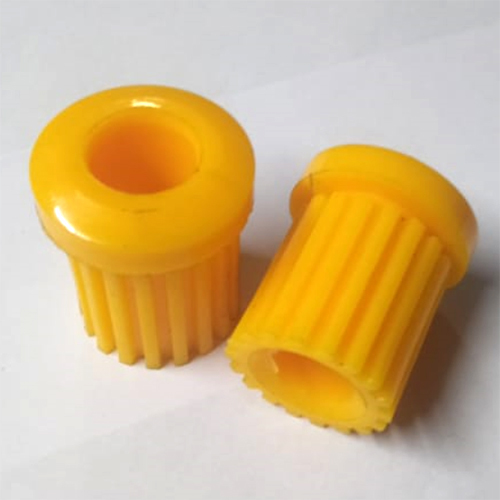 Precision Suspension Bush
Price And Quantity
Product Specifications
Product Description
A precision suspension bush, typically utilized in vehicles or machinery, is a fastidiously designed part intended to give stability and control in the suspension framework. It is manufactured with exacting tolerances to guarantee a precise fit and reliable performance. These bushes actually isolate and uphold various suspension parts, lessening vibrations and enhancing ride quality. They play a critical job in maintaining alignment and legitimate working of the suspension framework, bringing about better vehicle handling and solace, particularly in challenging or superior performance applications.
FAQs of Precision Suspension Bush
Q: What is a precision suspension bush?
A: A precision suspension bush is a carefully designed part utilized in suspension frameworks of vehicles and machinery. It plays a vital job in giving stability, diminishing vibrations, and maintaining alignment.
Q: How does a precision suspension bush vary from a regular suspension bush?
A: Precision suspension bushes are manufactured with very close tolerances to guarantee a precise fit and enhanced performance. They offer greater stability and control compared to standard bushings.
Q: Where are precision suspension bushes typically utilized?
A: These bushes are ordinarily utilized in automotive suspension frameworks, industrial machinery, and elite performance applications where precise control and decreased vibrations are essential.
Q: What are the advantages of utilizing precision suspension bushes?
A: Precision suspension bushes offer better handling, decreased vibrations, and enhanced ride quality. They assist with maintaining alignment and guarantee the suspension framework works optimally.
Q: When should precision suspension bushes be replaced?
A: Replacement intervals can vary based on usage and conditions. Regular investigation for wear and damage is suggested, and replacement ought to happen when performance is compromised.